Who We Are
Bringing Brittany Lovers Together
For over three decades, the Wasatch Front Brittany Club has been connecting owners, handlers, trainers, and enthusiasts of the Brittany dog. We regularly organize and participate in group training days, field trials, agility events, conformation shows, specialized certifications, and get-togethers. We promote and celebrate the incredible ability of the Brittany to be both an elite athlete and the perfect family member.
JOIN THE CLUB
Become a member of the WF Brittany Club and get exclusive access to events, training, community knowledge, merchandise, and more.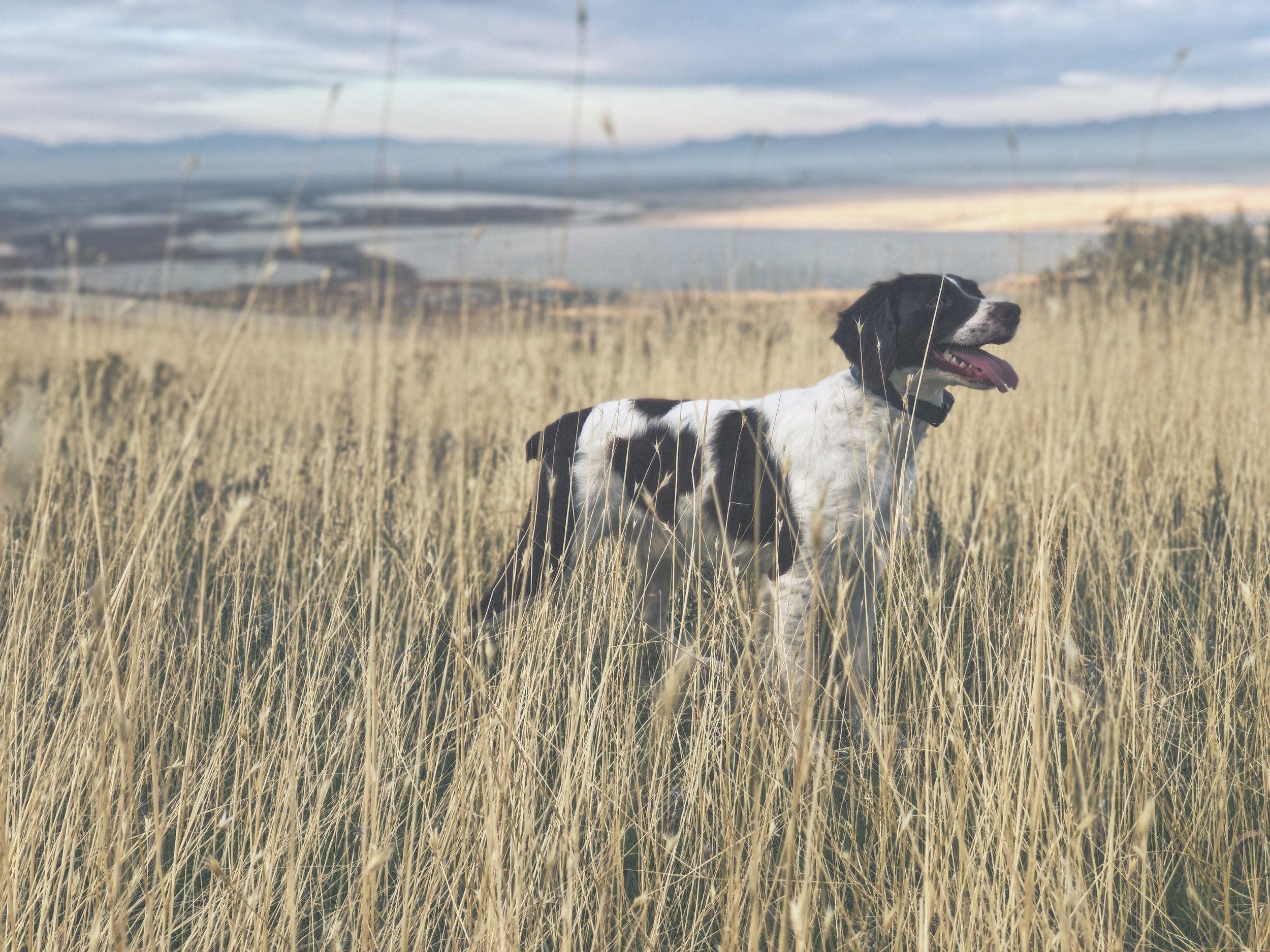 FIELd trials
Throughout our existence these events have been our most popular. It's difficult to own a Brittany without them eventually leading you towards the field. We love watching our dogs do what they were born to do–find, point, and retrieve birds. We regularly schedule AKC field trials offering Puppy, Derby, Gun Dog, and All-Age stakes. Whether handling on horseback or walking, we encourage anyone to come out and participate, or simply watch these amazing dogs do their thing. Anyone is welcome and we love to share training tips, information, and meet new people.
Training days
How could we claim we are about promoting the exceptional abilities of the Brittany without offering training help? These events are a great opportunity to come ask professional trainers and handlers your questions and get hands on help from other club members. Typically these days will focus on specific skills like basic obedience, introduction to birds, snake avoidance, socialization, agility, and more. We often ask club members to suggest topics for future training days, so join us and let us know how we can help.
get togethers
Yeah, we are kinda crazy about these dogs and we love to meet other crazy owners and let our dogs socialize. These are great opportunities to meet new friends, trail partners, training partners, and for many of us…life long friendships.
OUR PROMISE
The Wasatch Front Brittany Club exists to support our members and their dogs. If there is a specific event you would like us to provide, we are happy to look into it.
SEE our events in action